Visit our map index
I drew this map to be used in an encounter in Storm King's Thunder. It is used in the "Attack on Bryn Shander" section in chapter 2 (page 41). The setting describes a gate defense encounter versus a group of frost giants who are attacking the town. But there is no map provided in the book.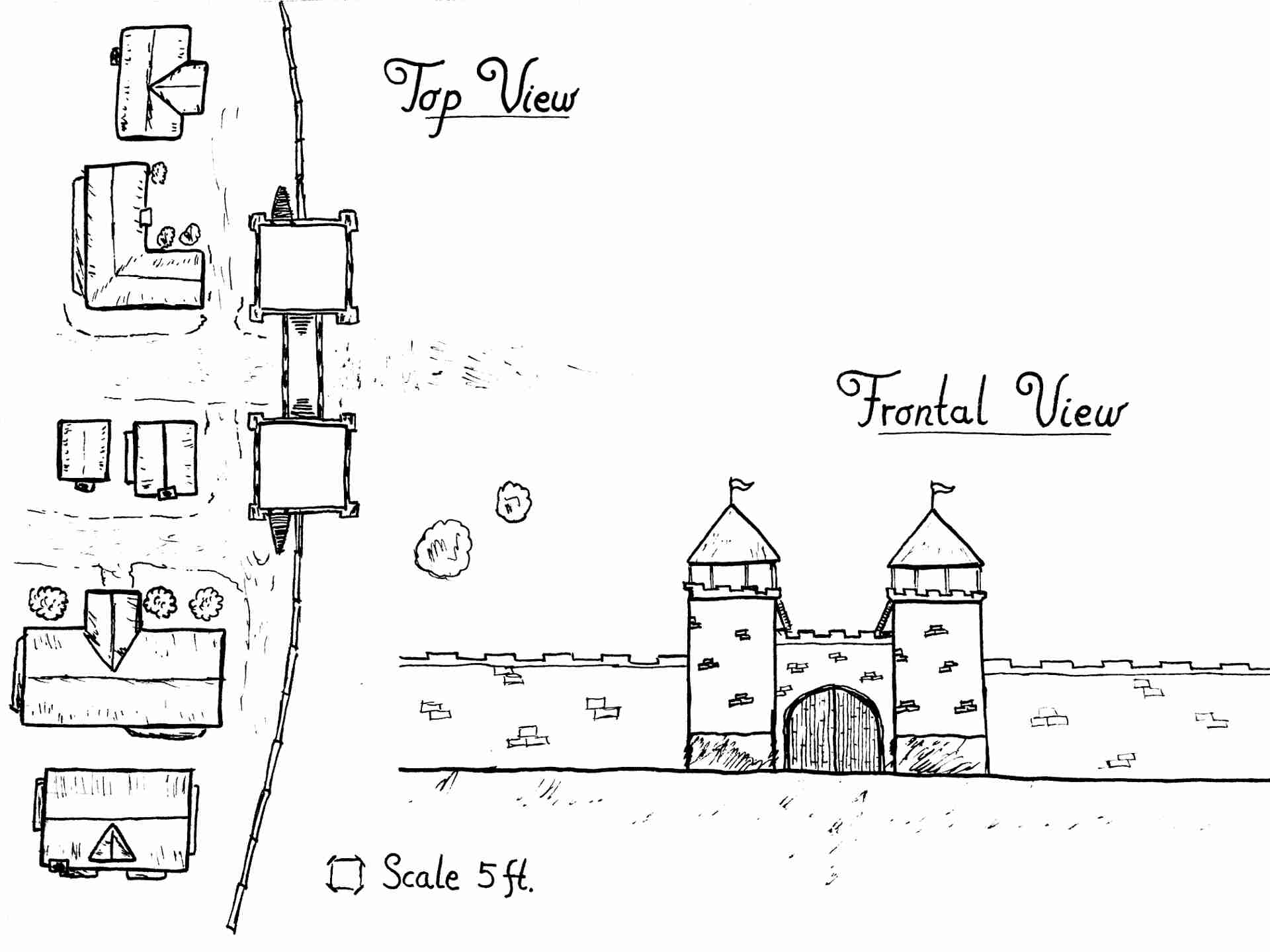 Although it was written for that encounter in particular, this map is useful for any town gate encounter. It's great for tower-gate defense missions. The doors are 15ft high, they have AC 15, 200 HP and damage threshold of 10. While barred, the gates can only be forced open with a DC28 Strength check. The watch towers are 30ft high, both of them have stairs accesses to climb them, and to connect them to the middle section of the gate.
My mapping ventures are funded through Patreon, It is thanks to people who like my work that I am able to continue mapping and providing RPG original experiences to people all over the world. If you like what I do, consider getting involved and backing me.  What you get is impressive hi-def versions of my maps to be used in your RPG games (these have lower resolution), and the satisfaction of helping the rpg community grow bigger and stronger. Help me get funding and enjoy hi resolution version of all my work.
If this option is not the best for you, you can also directly make a donation through PayPal. It helps me fund this project and I will be just as grateful. Thanks a lot !!
[paypal_donation_button]
Did you like this map? There are more where this came from, visit our map index page.
Consider liking our Facebook page.
All the maps in this website are registered under the Creative Commons License Attribution-NonCommercial CC BY-NC. What this means is that anyone can use them, share them or modify them. They cannot be used commercially. And finally, credit must be given to me (Derek Ruiz) as the author, and a link to this web page must be included if it is shared or redistributed.