DON'T FORGET TO VISIT OUR MAP INDEX !!
This map portrays a tomb that was long forgotten and just recently discovered by adventurers or researchers. Maybe a treasure map drew adventurers here, or a myth. Regardless of how it was found, the tomb has not been touched for thousands of years, what secrets may it hide?




The map shows some secret door locations, two of them lead to hidden chambers, perfect for placing treasure or a trap.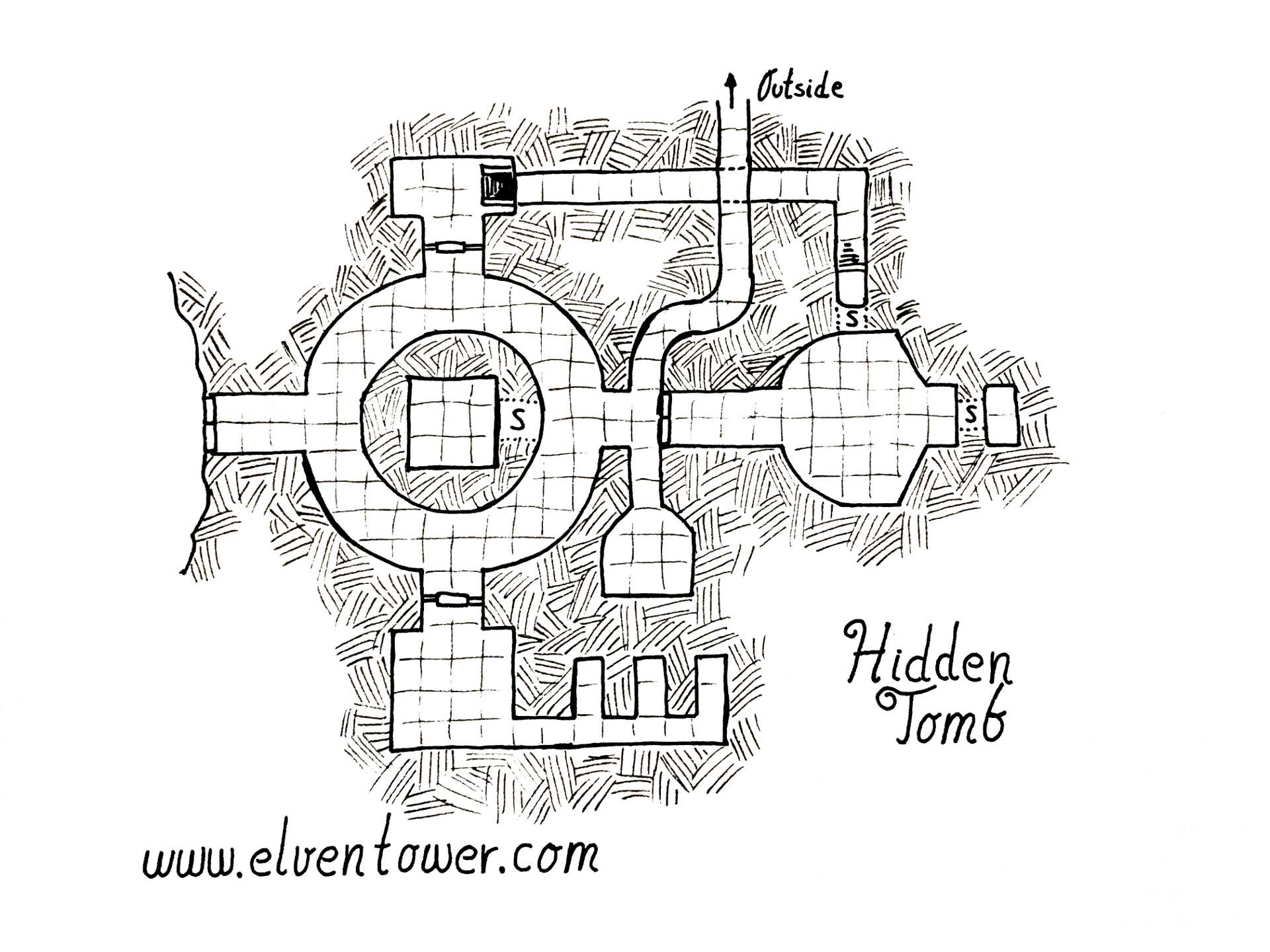 My mapping ventures are funded through Patreon, It is thanks to people who like my work that I am able to continue mapping and providing RPG original experiences to people all over the world. If you like what I do, consider getting involved and backing me.  What you get is impressive hi-def versions of my maps to be used in your RPG games (these have lower resolution), and the satisfaction of helping the rpg community grow bigger and stronger. Help me get funding and enjoy hi resolution version of all my work.
If this option is not the best for you, you can also directly make a donation through PayPal. It helps me fund this project and I will be just as grateful. Thanks a lot !!
[paypal_donation_button]
Did you like this map? There are more where this came from, visit our map index page.
Consider liking our Facebook page.
All the maps in this website are registered under the Creative Commons License Attribution-NonCommercial CC BY-NC. What this means is that anyone can use them, share them or modify them. They cannot be used commercially. And finally, credit must be given to me (Derek Ruiz) as the author, and a link to this web page must be included if it is shared or redistributed.