FREE PDF PROMO in my Patreon site.
Take a look and download a sample of my paid work, it includes fluff description of my dwarven vault map and also some adventure hooks to kickstart a game or one-shot.
This is a special offer from my crowdfunding site. JUST GO HERE, or click one of the images below.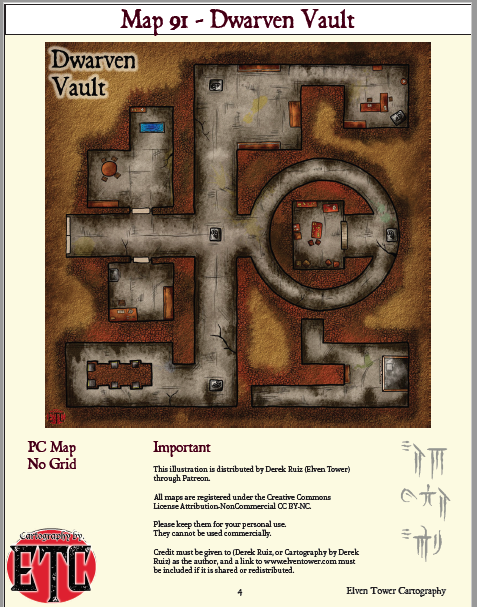 Thanks to everybody that follows my work and art. I know there are some people that visit this blog since it began last year. I'm really grateful to you, it has become an awesome thing in my life to share what I do with you all.
DvonZ