DON'T FORGET TO VISIT OUR MAP INDEX AND OUR PATREON FUNDING PAGE !
WOAH ! What happened to map 31 ?  Some maps are only released as Patreon exclusive content. If you like my maps and would like to have access to all my creations. Consider joining our boat, backing me financially. You will get access to all the material in Hi-Def version.
This is the first top-view area map I draw. I'm really happy with the result. The 1 km scale makes it very convenient to explore, even in a one-shot scenario, PCs can walk from town to town in a few hours. It lends perfectly for low-level work like escorting merchants from town to town. Exploring old ruins in the forests or mountains, working for the army in the fort and so on.
Many of my other underground maps can be easily integrated here, for a full experience. I have included two versions of this map in Patreon, one with name tags I invented. You can use this map when PCs visit a new area. Another version of the map has no tags, in case you want or need to use your own area names, depending on your campaign.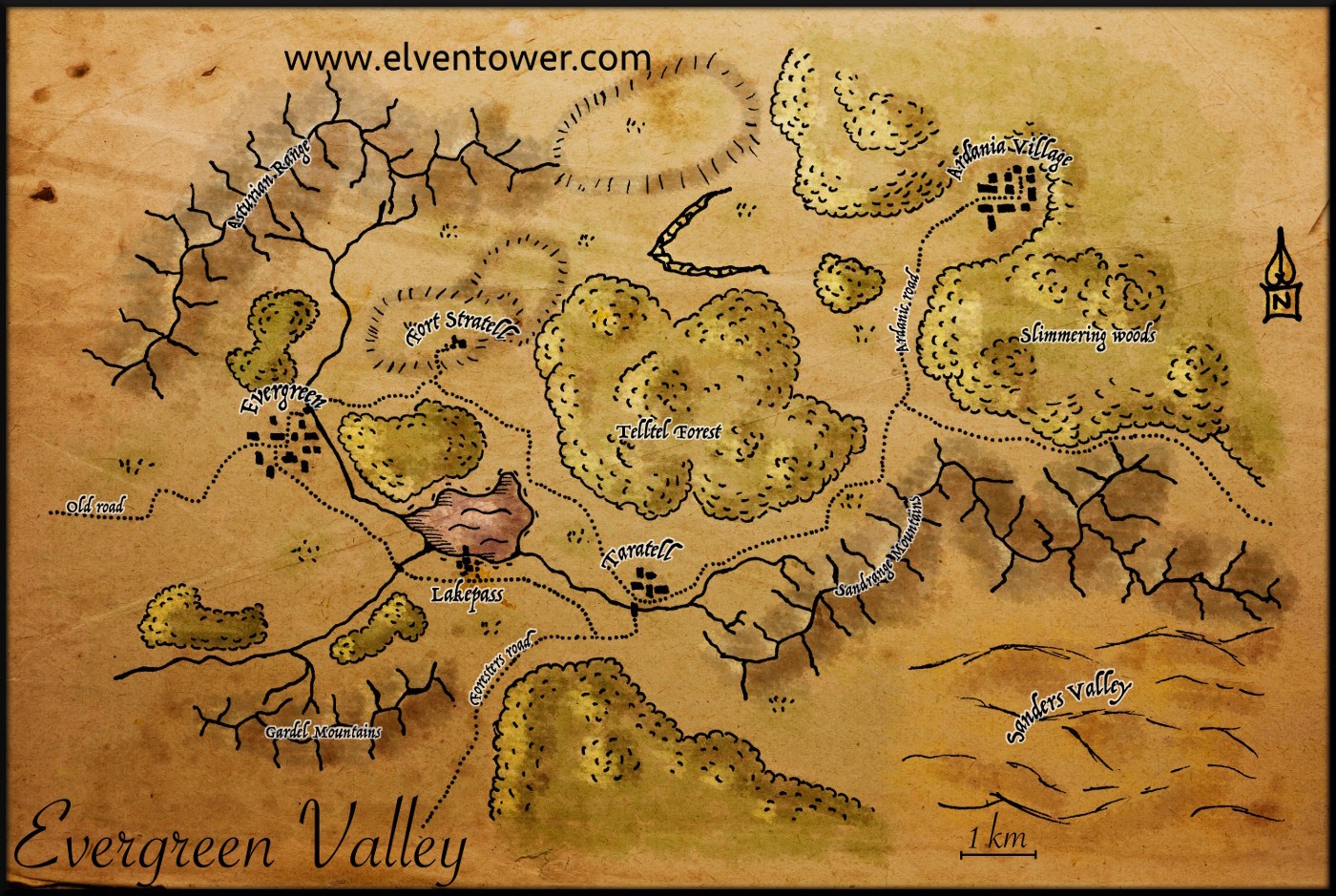 You can find this map in High Resolution PDF in my patreon account. My mapping ventures are funded through Patreon, It is thanks to people who like my work that I am able to continue mapping and providing RPG original experiences to people all over the world. If you like what I do, consider getting involved and backing me.  What you get is impressive hi-def versions of my maps to be used in your RPG games (these have lower resolution), and the satisfaction of helping the rpg community grow bigger and stronger. Help me get funding and enjoy hi resolution PDF version of my work.
If this option is not the best for you, you can also directly make a donation through PayPal. It helps me fund this project and I will be just as grateful. Thanks a lot !!
[paypal_donation_button]
Did you like this map? There are more where this came from, visit our Map Vault.
Consider liking our Facebook page.
All the maps in this website are registered under the Creative Commons License Attribution-NonCommercial CC BY-NC. What this means is that anyone can use them, share them or modify them. They cannot be used commercially. And finally, credit must be given to me (Derek Ruiz) as the author, and a link to this web page must be included if it is shared or redistributed.