Hello, friends, supporters, collaborators, players and creators. This website was recently nominated for the Ennie Awards. Last year I earned a silver medal for Best Website.
This year my website is competing in two categories, "Best Blog" and "best Website". The awards are decided by public vote, and that is the reason for this message.
If you like my stuff and have enjoyed some of my maps or written content. Please visit the Ennie's voting website and vote for Elven Tower. There are a lot of categories. I'm in
best blog
and
best website
. Please vote in both of them.
IMPORTANT - It gives you the option of voting 1-5. The number 1 is the highest. Please vote 1.
DON'T FORGET TO VISIT OUR MAP INDEX AND OUR PATREON FUNDING PAGE !
Here's an underground mage's hideout accessible via a hidden entrance in a cave or a teleportation circle in the mage's private quarters. I am creating new great things with image layout and decorations. I hope people are liking my developing style. I like to make illustrations that have a magic to themselves.  I decided to write something different this time, and separate the general steps I take when creating an illustration like this one.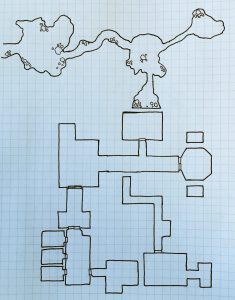 First thing is to lay down the general areas and line art. You can see I only drew the walls, doors and started adding some dirt details and rocks.
Step 2 – Add furniture and dirt. You have to take scale into account when drawing furniture. In this scale it's 5ft. per square.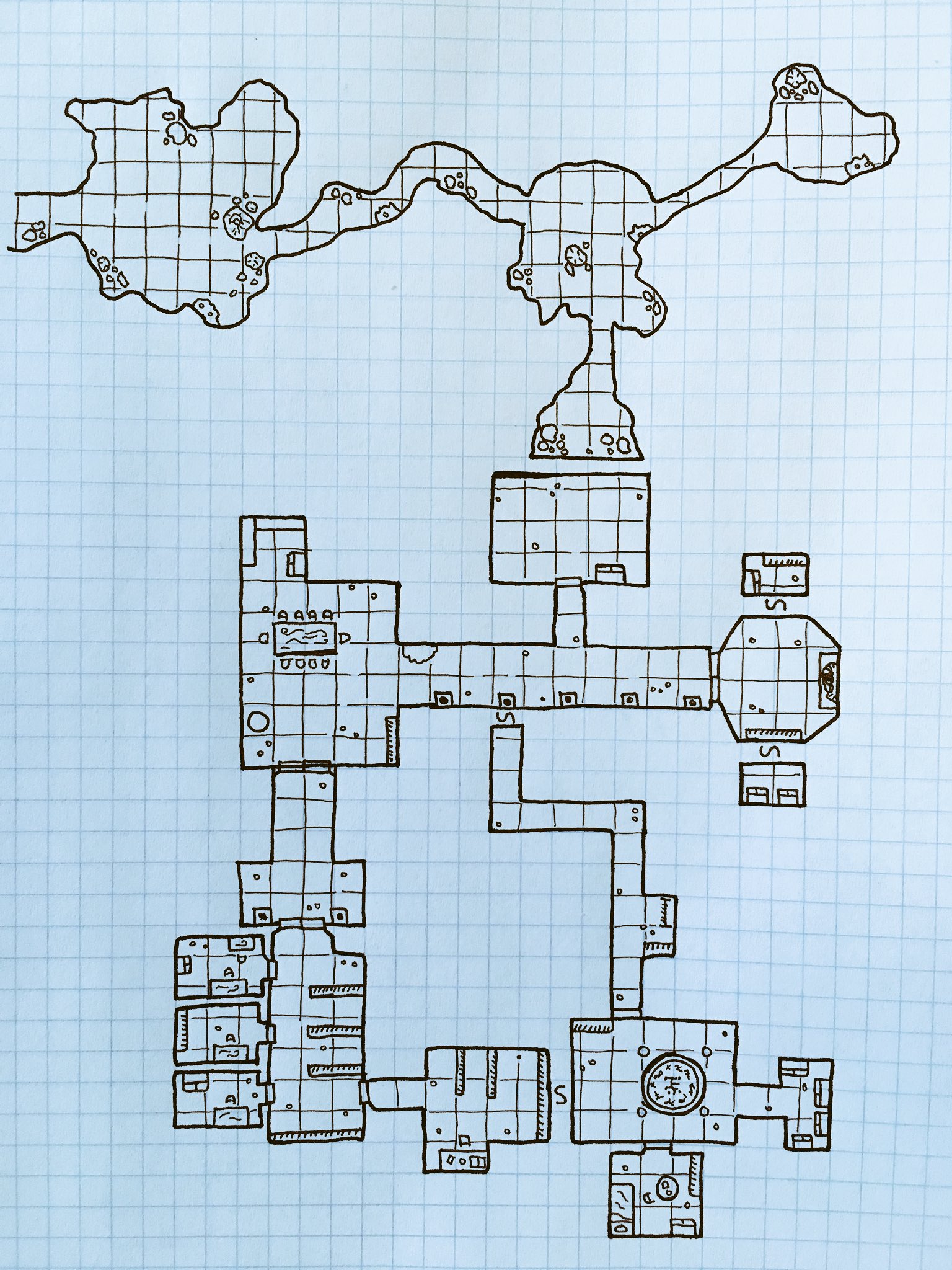 Step 3 – Draw grid, it doesn't have to be perfect, actually small mistakes and deviations are good for the final look.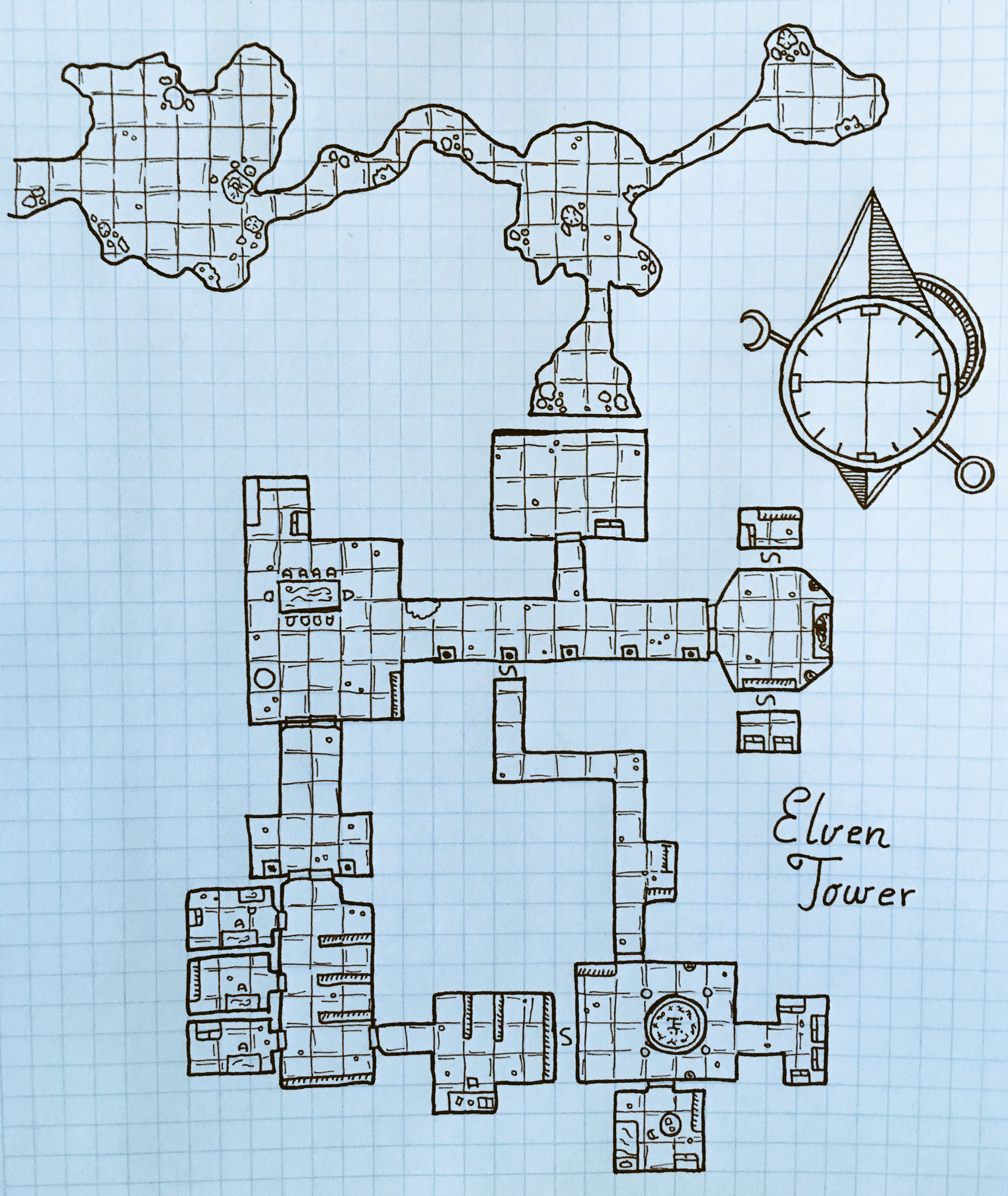 Step 4 – Add small marks and details to the floor tiles. Also I drew a North Rose, but this is an extra step, You could just mark it with an arrow.
After scanning, the next part is all done digitally, I created a paper texture background to look like old parchment. Shading and coloring explanations are beyond the scope of this article but that's what I did. Also I added layout decorations to make the illustrations look magical.