Hello, friends, supporters, collaborators, players and creators. This website was recently nominated for the Ennie Awards. Last year I earned a silver medal for Best Website.
This year my website is competing in two categories, "Best Blog" and "best Website". The awards are decided by public vote, and that is the reason for this message.
If you like my stuff and have enjoyed some of my maps or written content. Please visit the Ennie's voting website and vote for Elven Tower. There are a lot of categories. I'm in
best blog
and
best website
. Please vote in both of them.
IMPORTANT - It gives you the option of voting 1-5. The number 1 is the highest. Please vote 1.
We Just started a homebrew campaign with a pirates theme. I don't have a boat prop or mini. We had to improvise. The result is good and playing was fun. They got to board some ships !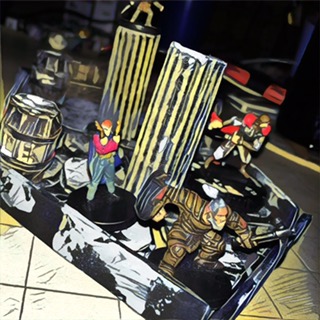 Aye captain ! We're ready to sail !!!

Thanks for reading.