Important Announcement !  It is thanks to you my followers and patrons that I was nominated for Best Website in the Ennie Awards. You can vote now here. Make sure you give us a #1 if you really want to help this website. It will only take a moment and you'd be helping A LOT by doing so. Consider this a "Contact other Plane" followed by a "Suggestion" spell. I'm expecting you to fail the save. If you've used my maps or general tips, consider aiding in this perilous quest.
For our recent Out of the Abyss campaign I made this Beholder to represent Karazikar. The center is a styrofoam sphere, I covered it with molding clay and after that I gave the finished touches with acrylic paint.  The eye stalks were made with cut matches.  At the end we were really satisfied with how it looked.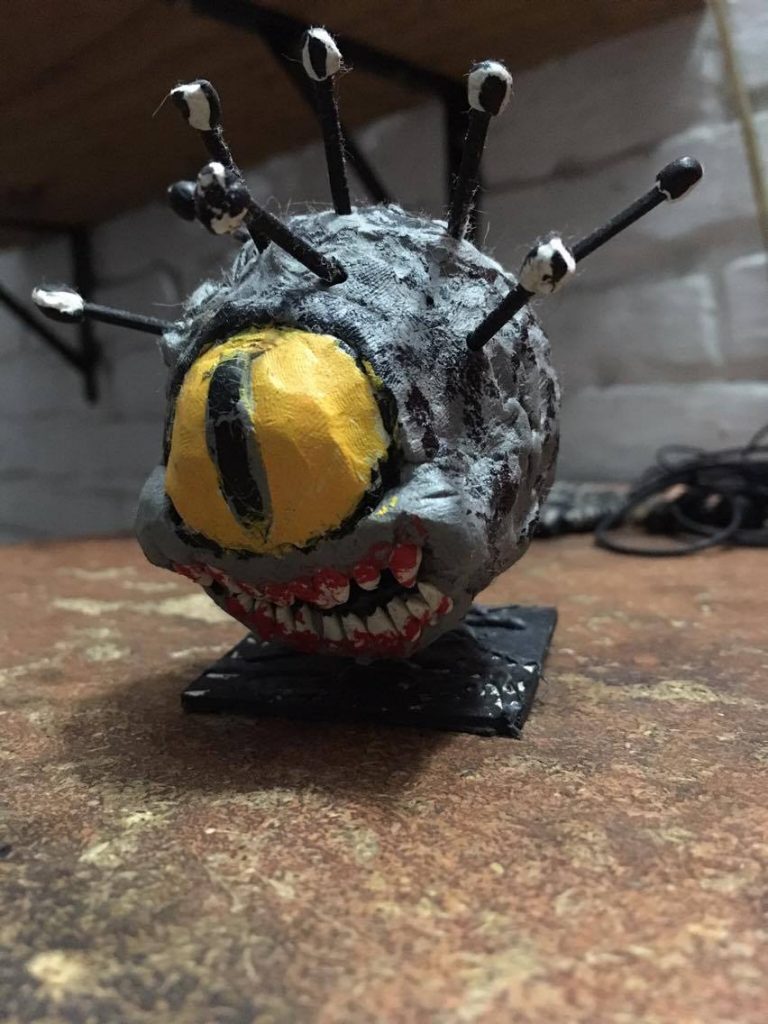 Follow my Out of the abyss guide here !