Important Announcement !  It is thanks to you my followers and patrons that I was nominated for Best Website in the Ennie Awards. You can vote now here. Make sure you give us a #1 if you really want to help this website. It will only take a moment and you'd be helping A LOT by doing so. Consider this a "Contact other Plane" followed by a "Suggestion" spell. I'm expecting you to fail the save. If you've used my maps or general tips, consider aiding in this perilous quest.
DON'T FORGET TO VISIT OUR MAP INDEX AND OUR PATREON FUNDING PAGE !
Good day Prospect Denizens of the Tower, what follows is an explanation of what's included if you decide to join my Patreon page. The illustration you see here is FREE for personal use though.
I bring you the first Roll20 ready map of July. By the way, Happy 4th of July ! (provided you're American).
This illustration comes in many configurations. The barrels, boxes and boat are actually separate assets. I have provided some "premade" pics. But if you want you can add move or rearrange them. The files for the individual assets are found on my Patreon. The Cove illustrations are .jpg and the individual things like the barrels are .png files.
The cove illustration is measured to be compatible with Roll20. 140px per square and 72 dpi resolution.  They are however usable in any other VTT, printable or usable any way you want. There's also black and white printer friendly version available if you want to not give a bad day to your printer.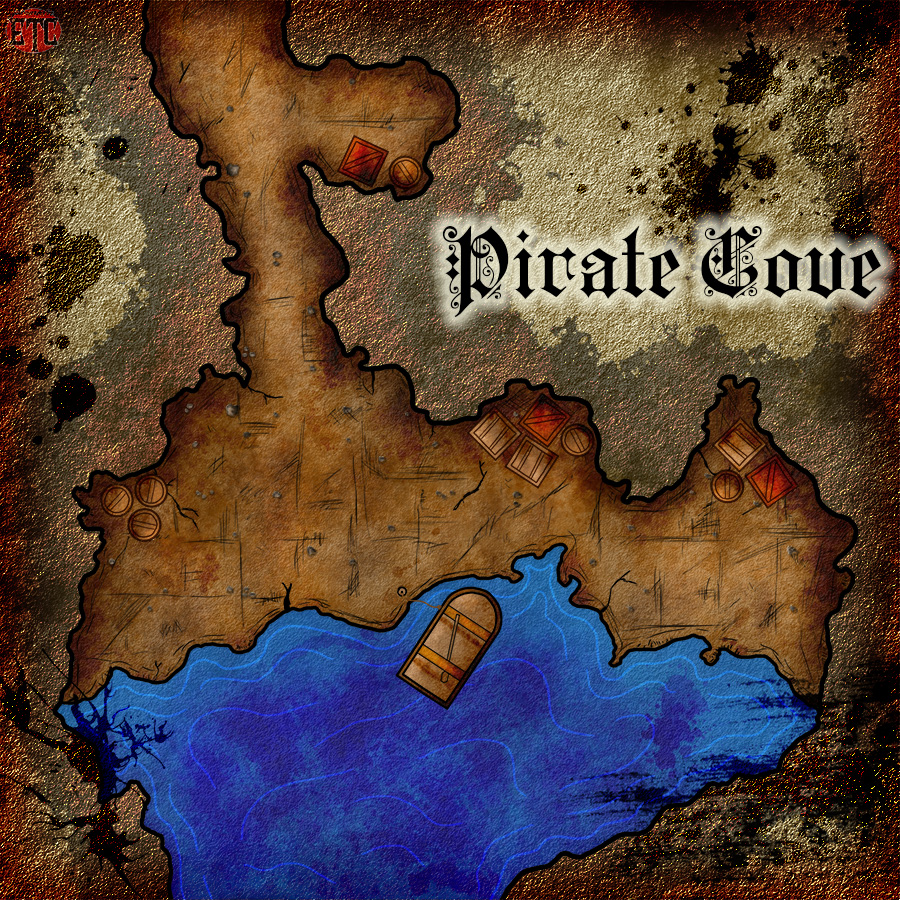 My mapping ventures are funded through Patreon, It is thanks to people who like my work that I am able to continue mapping and providing RPG original experiences to people all over the world. If you like what I do, consider getting involved and backing me.  What you get is impressive hi-def versions of my maps to be used in your RPG games (these have lower resolution), and the satisfaction of helping the rpg community grow bigger and stronger. Help me get funding and enjoy high resolution PDF versions of my work.
Did you like this map? There are more where this came from, visit the Map Vault.
All the maps in this website are registered under the Creative Commons License Attribution-NonCommercial CC BY-NC. What this means is that anyone can use them, share them or modify them. They cannot be used commercially. And finally, credit must be given to me (Derek Ruiz) as the author, and a link to this web page must be included if it is shared or redistributed.